Helping Leaders and Teams Become Agile
& Communicate with Clarity


Helping businesses maximise the profitability of their staff through incisive agile leadership and clear communication.
When we work with clients we commonly see these problems

Through our clear three-stage approach we introduce change that will enhance motivation, communication and efficiency so that you can expect to see
– Growth in revenue (we've seen up to 25%)
– High growth in Net Promotor Score with clients
– Motivated staff
– Record innovation output
– Faster product time to market
ORGANIZATIONS THAT HAVE BENEFITTED FROM US
Ali Hasnain Shah (Managing Partner Xecofy) attended The Future Summit by Nutshell Group in Karachi last week. The theme of
Read More »
Ali Hasnain Shah (Managing Partner Xecofy) attended The Future Summit by Nutshell Group in Karachi last week. The theme of
Read More »
Bob Ferguson in action as he delivered a session on "The Importance of Great Technical Communication " at Hilal Invest.
Read More »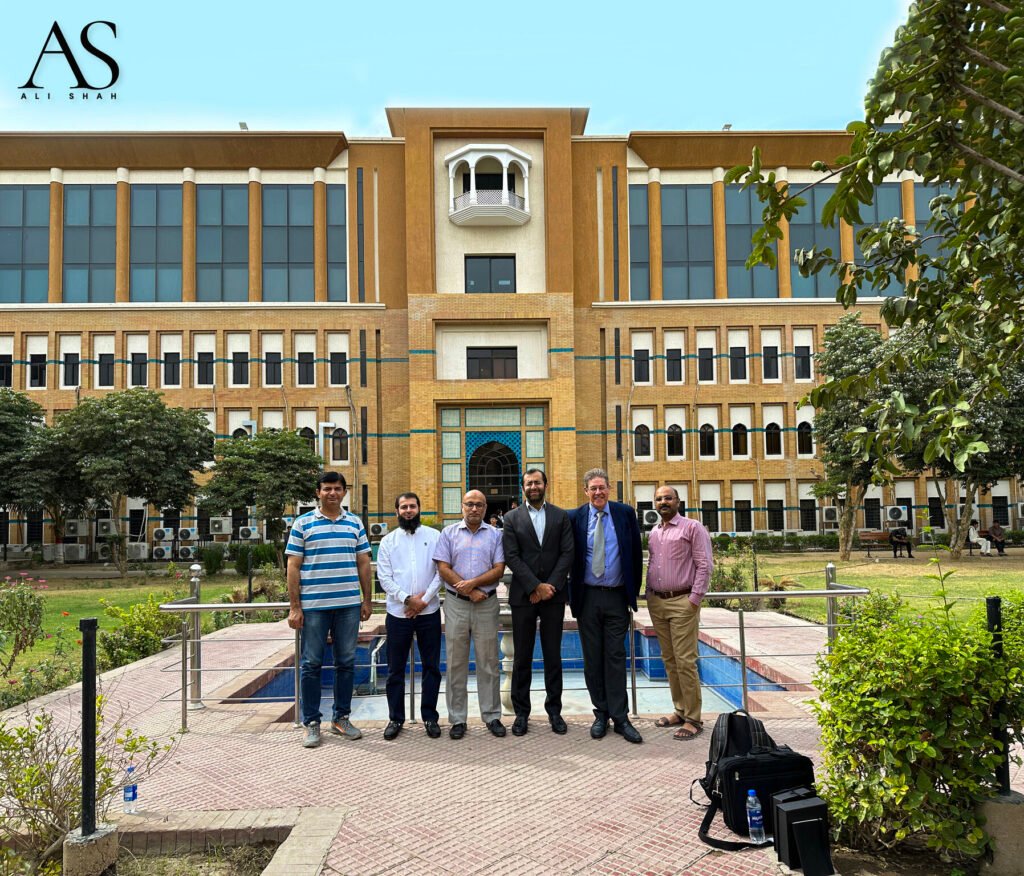 Bob Ferguson (Senior Coach Communications Xecofy), Ali Hasnain Shah (Managing Partner Xecofy) and Faraz Bandukda Co founder Hilal Invest were
Read More »
Our approach is to transform your organisation by identifying root causes, prescribing tailored workshops, and helping your teams develop
THE THREE ESSENTIAL TOOLS OF LIFESTYLE CHANGE
Consulting covers the diagnosis and prescription phases of our three-step approach. It's perfect for understanding the true challenges in your organization and have a clear vision of the way forward. However, that's only the start of long-lasting change. Xecofy then use a blended combination of training and coaching to develop your staff.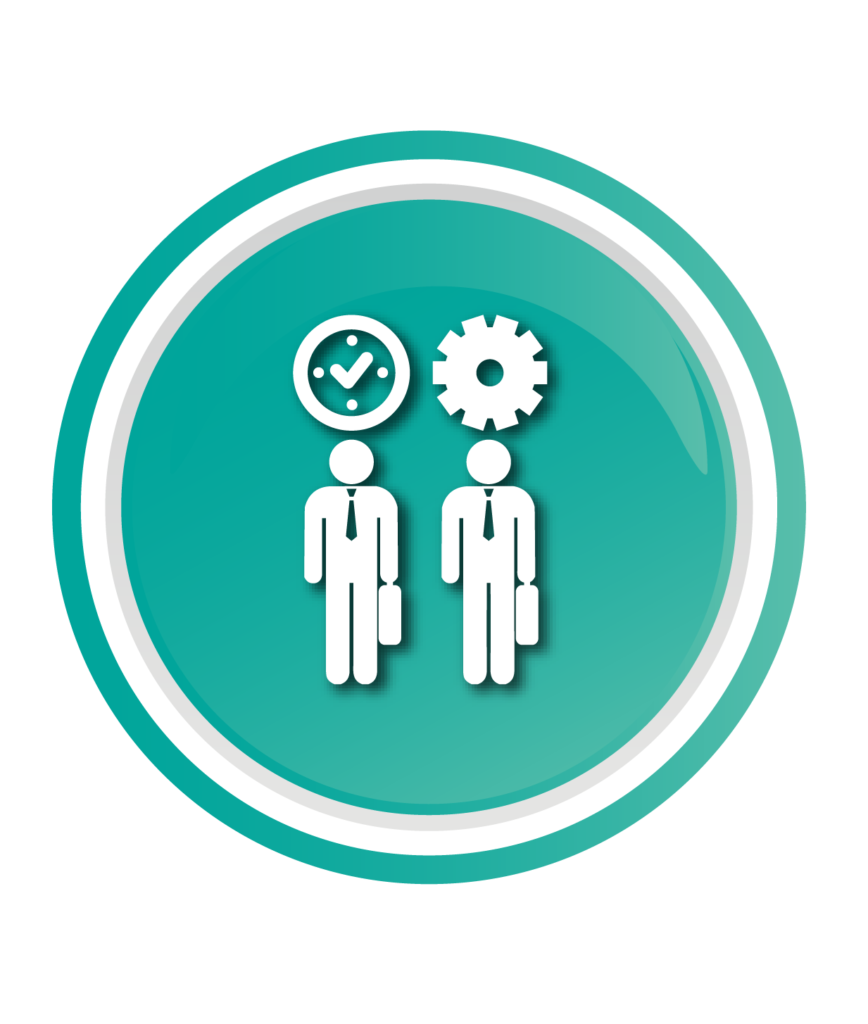 Training is used as a first stop to introduce new methods, and practices giving them knowledge and confidence to embrace change. However, true change is a slower process and we support your organisation through the early stages of implementation until you're confident the change is permanent.
The implementation may take the form of 1 to 1 or group coaching with additional training provided as needed. It gives people the chance to get their work-based challenges dealt swiftly and comprehensively.
CERTIFIED TRAINING (SAFe)
"Xecofy's STEAM (Strategy to Execution using Agile Methodology) is a good interactive training giving a comprehensive introduction to Agile and Scrum and also explaining clearly how we can benefit from it by implementing it in our organisation."
Xecofy's two day workshop on Agile and Lean Ways of Working was extremely useful. As a team we had a lot of fun. We learnt all the foundational concepts about Agile Methodology. It's a highly recommended training for any organization that is looking to set upon the path of becoming more agile and bringing in the practices of Agile ways of working to their organization.
Xecofy's Coach (Kevin Charlesworth) delivers quick results to help unlock team performance – his no nonsense approach is challenging, direct and provides straightforward solutions to drive teams to perform at their best.
I had the immense pleasure of Xecofy's Coach (Bob Ferguson's) wisdom for a whole day in a Masterclass workshop on creating a keynote. WOW! What a wealth of knowledge he has. He oozes pedigree when you watch him speak. He has been there, seen it, done it and won the award! There are few people who radiate that kind of professionalism and it was an absolute joy to watch him answer every question and query with not just the answers, but anecdotes and stories to accompany each one. I have learned things I didn't know I needed to learn! BRILLIANT day, brilliant workshop, thank you so much, Bob.
Transformation: We hired Xecofy's coach (Naveed Khawaja) to support a fundamental transformation of all creative content production processes and to make all stakeholders aware, comfortable and knowledgeable about the lean, agile and continuous improvement concepts involved. His deep expertise, his ability to adapt to very different settings and unique skills in listening and teaching made our efforts highly successful and will bring about Lasting change.
Transformation: Xecofy's trainer and coach (Naveed Khawaja) was a catalyst and supporter in the organisational transformation process we undertook within our marketing solutions business at eBay Enterprise in Europe. He acted as a mentor to me and my leadership team as we introduced Lean to our working practices, he provided deep expertise, functional knowledge and a real passion and desire to help the team be successful. I personally thoroughly enjoyed working with Naveed, in particular his ability to interrupt business needs and adapt his approach to process and methodology to ensure its relevant and has impact. I would highly recommend Xecofy's trainer (Naveed) and look forward to working with him and some point in the future.
"This was my first experience with Xecofy and this workshop was conducted so beautifully by Xecofy trainer (Naveed Khawaja). I must say that I learned about Lean and Agile as a methodology today and it is not only a very practical solution but at the same time it is broad- based to the extent that it helps individuals and their family, personal, social as well as business context. I'm so glad that Xecofy has launched itself in Pakistan and they've introduced its corporate sector to this amazingly important methodology. I wish them all the best."
 "Today I received training on Agile, Lean, Scrum, Kanban. They sound like complex, big words but it's Xecofy's Trainer (Naveed Khawaja's) beauty that he explained it all in one day. I endorse Xecofy and highly recommend this to all corporate organizations whether they're banks, telecom or start-ups they should get training from Xecofy. I've attended so many trainings in Pakistan but none of them were this much interactive and innovative."
"Xecofy STEAM workshop has been a wonderful experience. The most important take away for me was learning that transformation starts with yourself whether it's business transformation or lifestyle transformation. The key learning for me was to first fix issues in ourselves and then look towards others."
"Most enjoyable part was the concept of Agile. There were a number of things – under the ambit of Agile - that we were already doing at our workplace but never thought they were part of Agile - which is an incremental process of doing tasks and that was amazing. The Kanban approach is going to get us more organized. We'll get things done and achieve our targets. This training was much more than what I'd expected. Thanks to Xecofy team!"
 Naveed is a great addition to any team. He's friendly, approachable and always has an answer if you're in doubt. Working with Naveed was a great learning experience. As Scrum Master he was informed, professional and devoted to his team. I highly recommend Naveed as a Scrum Master and as Agile Coach. (https://uk.linkedin.com/in/kasia-galandziej-15855923)
As well as being an experienced and inspiring public speaker, as a coach, Naveed understands that business (like life) is usually more complex than the latest trendsetting books would have us believe. In my role as User Experience Designer, I have found Naveed's Agile (and wholehearted) approach to problem-solving infinitely helpful. (https://uk.linkedin.com/in/francescagranato)
Naveed joined as an agile coach to the three teams for which I was ops analyst. I was impressed by his ability to blend in quickly, bring in his ideas subtly, while smoothly improving the process. He takes on challenges with a smile. He was ready to help his colleagues any time amidst his hectic work schedule, even outside his work area. He is thorough in what he does and I wish him all the success in life. (https://uk.linkedin.com/in/premalatha-balan-b312b85)
Working with Naveed was an absolute pleasure. He came into our business and over a period of months and completely changed our approach to getting projects through the organization. Through his measured approach and gentle, amiable manner he quickly got the key change- makers on board and empowered them to cascade his methods throughout the whole organisation. Thanks to Naveed's guidance and patience Agile, and Kanban methodologies are now the backbone of how we work. I thoroughly enjoyed working with Naveed and would recommend him wholeheartedly. (https://uk.linkedin.com/in/danclarkecreates 1976)
Case Study #1 : Telecom Company
(Offices spread across two continents - Europe and Latin America)
Traditional management methods presented delivery problems
Communication difficulty with Agile clients
Focused on intrinsic motivation
Visualized progress
Developed common Agile language
Re-established trust between leadership and teams
Explored new ways to stimulate creativity
Enabled teams to embrace change
Established better communication with clients and
outsourcing partners
Increased predictability and customer engagement
Faster time to market
Case Study #2 : Online Advertising Company
Losing 25% of their revenue yearly
High turnover of employees
Frustrated leadership
Demotivated staff
Identified the pain points
Added feedback loops to meetings
Re-established trust between leadership
and teams
Enabled higher collaboration, with focus on
customer
Client's eNPS reached as high as

78%

,


surpassing its target of 75%

NPS for client showed they were much
happier,

achieved 20% target growth

Revenue predicted to grow by

25%


the following year
Case Study #3 : Energy Company
Agile plateau
Unmotivated teams
Monotony at work
Introduced Agile methods to help motivate
teams and spur creativity
Visualized progress
Focused on freedom and flexibility with
"innovation weeks"
Company broke its own record on
innovation output
Product sales rocketed
outsourcing partners
Trainers and
Coaches
Developed
Cumulative
Savings for
Clients (£)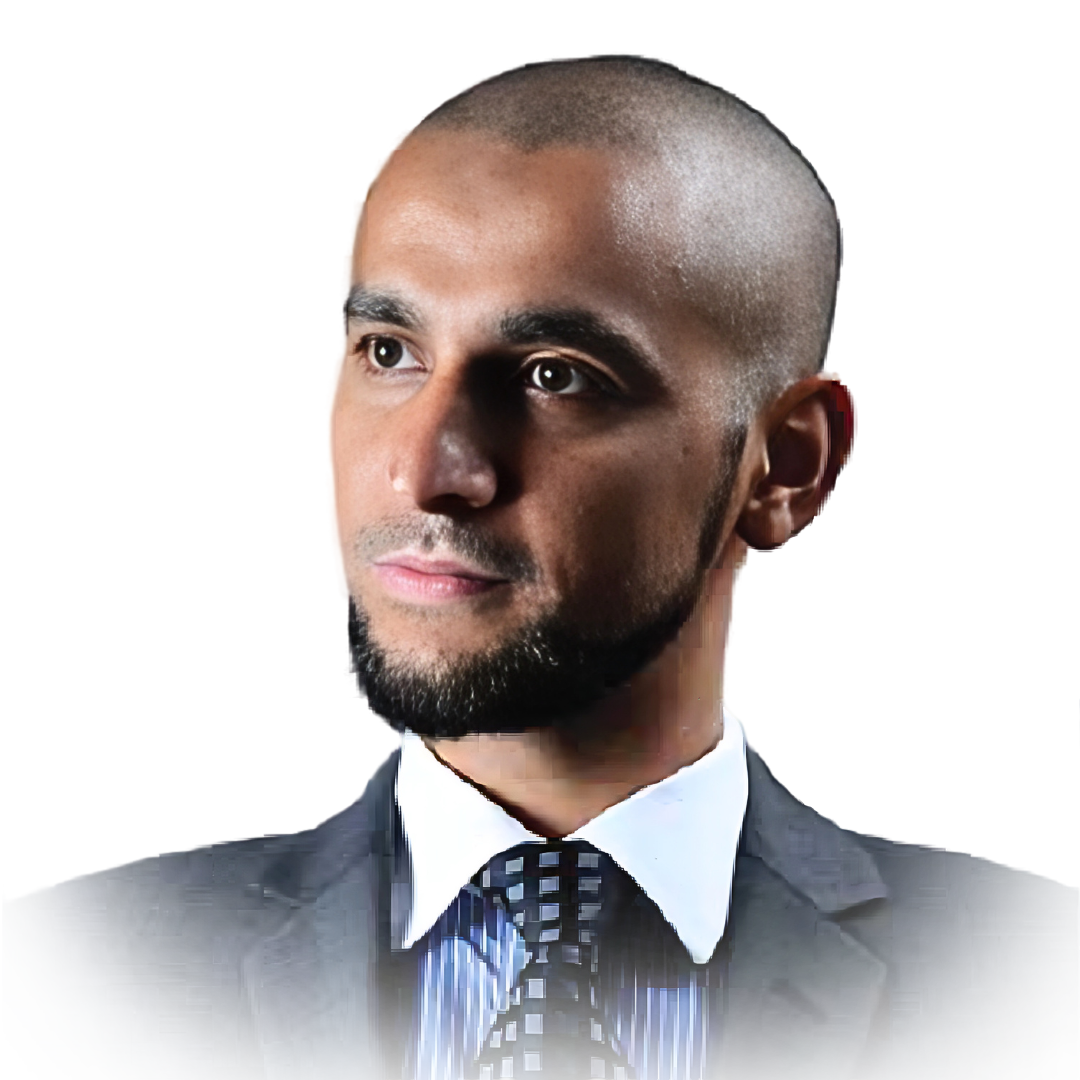 Naveed Khawaja
CEO and Chief Coach
Specialises in Business Transformation, Executive leadership & delivery team collaboration coach, Agile and Lean trainer.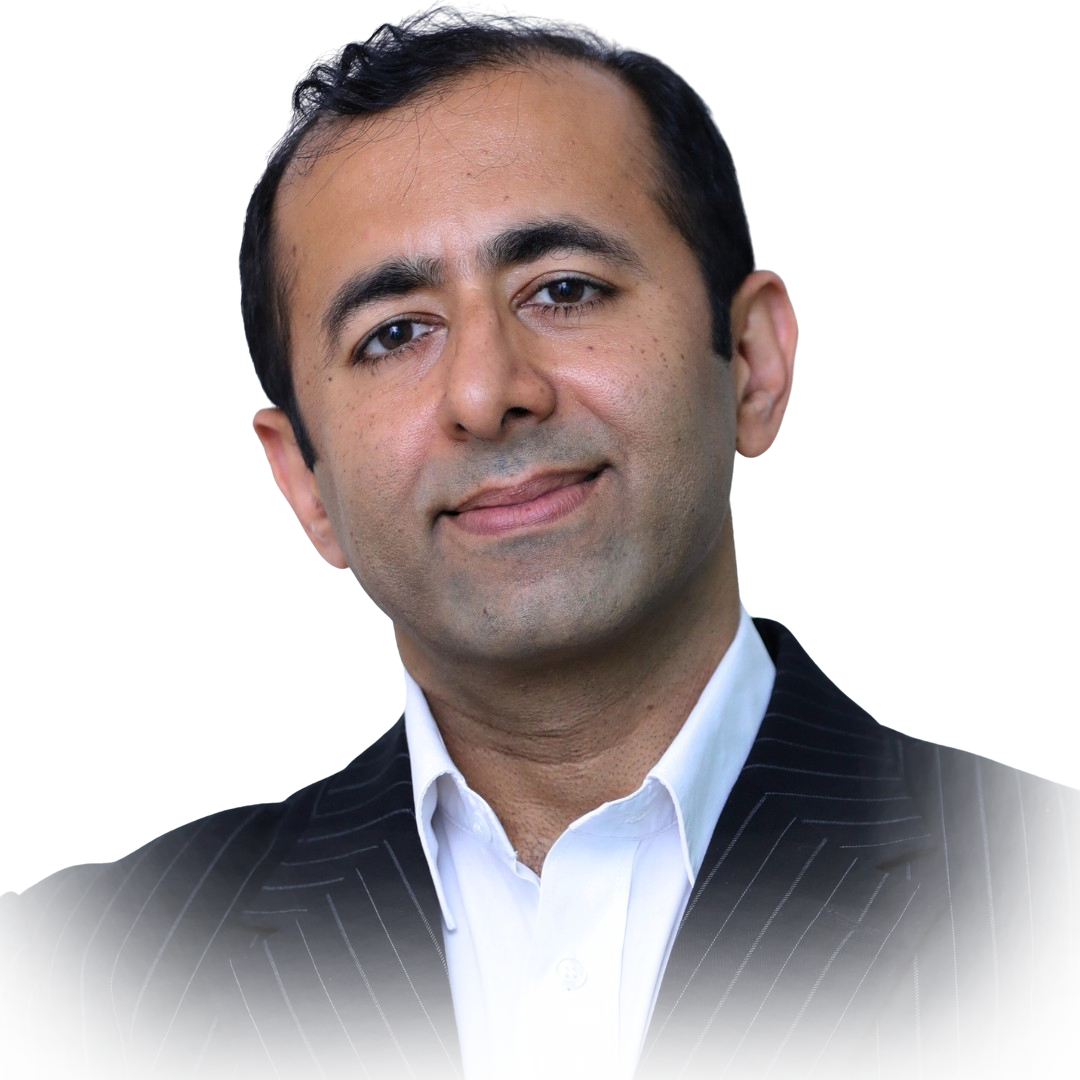 Ali Hasnain Shah
Managing Partner
Managing Partner Xecofy with over 23 years of Sales, Business Development, Strategy and Business Transformation experience in UK, UAE and Pakistan. Specialises in Business Setup, Entrepreneurship and investments
Bob Ferguson
Chief Communications Officer
Speaker and Communications Coach. Specialises in Communication for Technical Experts. Three times British National Speaking champion. Coaches professional speakers and top management (Company Heads, CEOs, CXOS)
Helping people become agile and purpose-driven
Naveed Khawaja is a pioneering leader with over 23 years of experience in business transformation, leadership development, and strategy consulting. As a senior trainer and coach, Naveed has played pivotal role in training leaders and teams on agile cultural change. His expertise extends to executive coaching and strategy consulting, where he has developed agile mindset in leaders, contributing to organisation's productivity and profitability.
Naveed's passion for business agility, strategic change, sustainability, coupled with his deep understanding of cultural dynamics, empowers teams to excel, reflecting his belief that people are at the heart of every transformation.
Naveed is a renowned keynote speaker known in business circles worldwide. Along the lines of his business transformation activities, Naveed was engaged as a member of Halma plc's Digital Advisory Board, where he advised the executive management team on digital transformation.
Helping professionals reinvent themselve and unlock their true potential
Ali is an entrepreneur, who brings over 23 years of experience in setting up businesses, business development and digital transformation in IT, Telecom and real estate industries in Asia, Europe and Middle East.
Prior to starting Xecofy, Ali worked as a project management consultant with Vodafone UK on their strategy and business development team, where he engaged in the delivery of business-critical, complex multi-million
pound projects. Along the lines of his business transformation activities, Ali was engaged as a member of Halma plc's Digital Advisory Board, where he advised the executive management team on digital transformation.
He is frequently invited as a keynote speaker at conferences and seminars worldwide to speak about entrepreneurship, leadership and latest technology trends. He is also a keen instructor and has conducted
leadership training and workshops for industry leaders all over the world.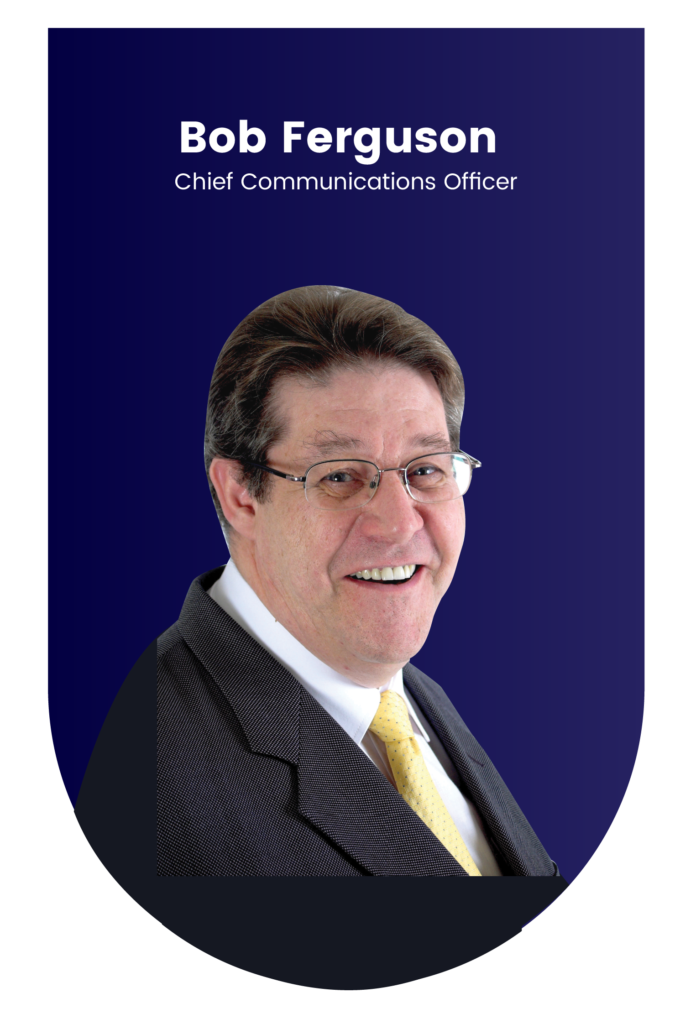 Helping leaders and technical experts be heard, understood, and valued
Placed in the top 50 global; speakers with the honour of representing the UK at the world Public Speaking Championships in the USA, Bob is a three-time winner of teh UK Championships of Public Speaking. His focus on people with great technical expertise communicate effectively came from his 20 years experience in the space industry working on the European missions to Mars and Mercury.
The key focus of his teaching is how to develop crafted content that delivers a powerful , concise message to engage and inspire the audience. He credits his competition success with his understanding of the audience, and creation of a message that is perfectly targeted to their interests. 
Good organizational communication has three main drivers:
1. The skill of the technical experts in delivering information with confidence,
clarity and impact.
2. The ability of the line management to give the effective feedback that
produces high quality communication.
3. A communication culture set by the senior managers that supports
good decision making.
Bob's unique combination of technical expertise and championship winning
skills will develop all three drivers to help businesses make the most of their
technical talent.
Email us at info@xecofy.com